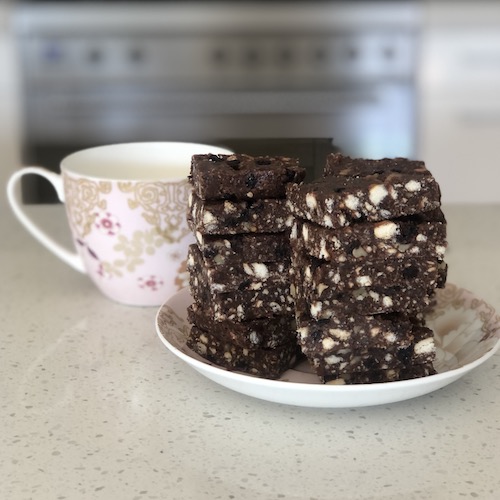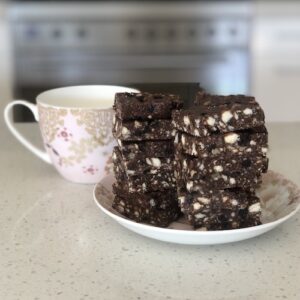 This no-bake coconut fudge slice tastes just as good as it looks, is dairy-free, and very easy to make. The original recipe is from Wendyl' Nissen's book, Supermarket Companion. To make it vegan I swapped out the sweetened condensed milk for sweetened condensed coconut milk which worked perfectly.
No Bake Coconut Fudge Slice
Prep Time: 10 minutes plus refrigeration
Ingredients
1 x 250g packet of arrowroot biscuits
1 tbsp cocoa powder
1 cup shredded coconut
1 cup mixed fruit and nuts, chopped
1/2 tin sweetened condensed coconut milk
125g butter or plant based spread
Method
Crush biscuits and mix with coconut, cocoa and mixed fruit and nuts.
Melt butter or spread and sweetened condensed coconut milk, then pour the liquid ingredients onto the dried ingredients and mix well.
Press into a greased tin and refrigerate.