I absolutely love jackfruit! A few years ago we started eating this exotic fruit, you may remember my recipe for Thai Jackfruit Tacos that I posted at the time. Since then I have been following Tess Eden, otherwise known as Eden Vegan on Instagram and have been totally inspired by her fabulous recipes, and in particular her Jackfruit Guide.
Eden Vegan, also known as Tess Eden, is a foodie based in Wellington who has created a Jackfruit guide. Packed full of information, this guide will teach you what jackfruit is, the benefit of trying it as well as how you can use it. It includes details on how to prepare jackfruit and where it's stocked, as well as 10 recipes showcasing different delicious ways to eat jackfruit.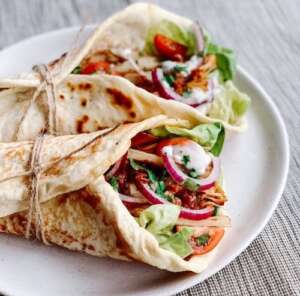 Just to tantalise those tastebuds here are five of the ten recipes included:
Tex-mex jackfruit tacos
BBQ jackfruit with bok choy
Black-bean jackfruit nachos
Spicy jackfruit dumplings
Banh mi jackfruit burger
From Eden Vegan herself:
I love to travel, eat Vegan and share my cruelty free finds.
My philosophy is to #eatmoreplants as I personally believe that it is unnecessary to take the life of a living being to please a personal preference, or convenience. When asked why I'm Vegan, the answer is a combination of animal cruelty, environment, and health benefits, but most of all … why not?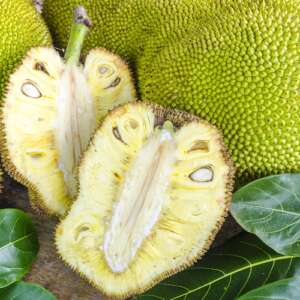 So….What is jackfruit?
Grown in South East Asia and other tropical environments, jackfruit is the largest treeborn fruit in the world weighing up to 55kgs! As we don't have the climate to grow our own in New Zealand, it is available either canned or pre marinated.
There are two different stages of jackfruit, not to be mistaken with each other! Unless you want your jackfruit burger to have a sweet, sticky taste you need to pay attention to the can you're purchasing.
Unripe Young Green Jackfruit In brine. White in colour, used in savoury dishes.
Or ripe Yellow Jackfruit – sticky & sweet, used in desserts in South East Asia. Cans are usually found at Asian grocery stores.
The only type of jackfruit used in Tess' recipes is the unripe young green jackfruit. Tess recommends Nature's Charm Jackfruit which can usually be found at Countdown.
Click here to visit Eden Vegan's website and get your free guide which includes 10 delicious recipes.