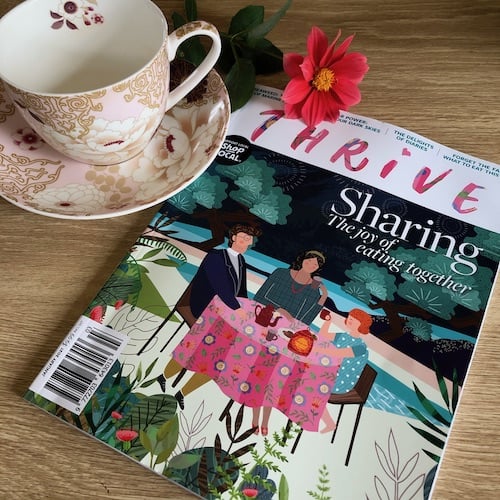 2020 was a tough year for many people and many businesses. Following the close down of Bauer Media, our very own Wendyl Nissen found herself re-evaluating life and asking herself, "What now"?
Not one to let anything get in her way of doing something she is passionate about and believes in, Wendly is now the Editor of NZ's newest wellness magazine – Thrive, which launched in november 2020.
For those of you who may not know, Wendyl Nissen is a journalist, broadcaster and acclaimed magazine editor who is the author of 10 books, mostly about living a chemical-free, wholesome and back-to-basics lifestyle.
The former editor of Australian Woman's Weekly, New Zealand Woman's Weekly and Woman's Day gave up her corporate life 20 years ago and now happily lives in the Hokianga with her husband, 18 chickens, two dogs and two stray cats.
We sell Wendyl's books online here and in our Eco Shop and Refill Hub in Hobsonville. Her latest book is A Natural Year which I highly recommend.
From Wendyl ….
"A return to a simple life is something I have been passionate about for more than 20 years," says Nissen. "Thrive is a nurturing and inspirational monthly wellness magazine for anyone who believes that caring for ourselves and others, living healthily and sustainably and getting back to basics is a way of life they want to embrace. In a world which can be full of stress and confusion, Thrive will be a guide to a much less complicated and more fulfilling life."
"It's about reaching out, reaching in, or reaching around you to gather everything you need," she writes in her first editorial. "Then you can also look after everyone else. Your kids, your friends, your family, your pets, your garden, the environment."
We wish Wendly every happiness in her new venture and look forward to reading her inspiring and informative articles on wellness.
Watch Wendyl live on the AM Show talking about Thrive here.
Sign up for a subscription here , whether it be digital or printed.