Summer is here and so is salad season! I do love to eat salads all year round, but in the warmer months they are a something we eat almost daily. This one that my friend made last week is delicious, healthy, colourful and the dressing is divine.
You can also easily make it totally plant based by using one of my all time favourite 'cheeses' Savour Casheta this award winning, NZ made, cashew nut cheese has the tang of a good feta, marinated in olive oil with an herb infusion it has a melt-in-the-mouth quality.
The toasted pumpkin seeds and avocado dressing really top it off, for a bit of a kick add some chill flakes.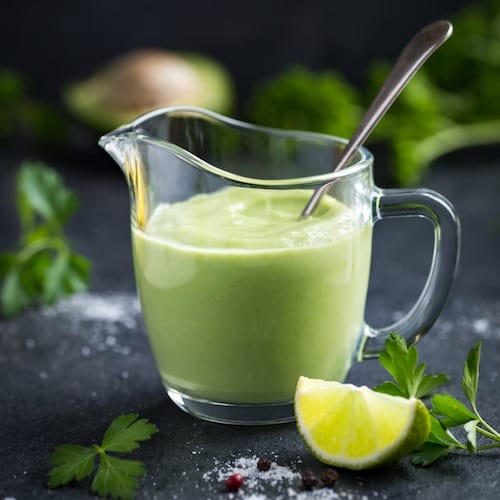 Summer Salad
3 handfuls of spinach, stalks removed
2 orange or red bullhorn capsicum
1 large beetroot
1/4 butternut pumpkin
1/2 telegraph cucumber
1 handful Italian parsley
1/3 cup roasted pumpkin seeds
Feta or Savour Casheta to garnish
Avocado Dressing
1 avocado
juice of a medium sized lemon
¼ cup extra virgin olive oil
¼ cup filtered water
1 clove of garlic, peeled & crushed
sea salt & pepper to taste
chilli flakes, optional
Method
Cut the beetroot and butternut into cubes, season with salt and pepper, toss in a little oil and roast in the oven until tender. Let cool.
Rip up the spinach by hand and roughly chop the capsicum. Dice up the cucumber and chop the parsley. Put all the ingredients together and sprinkle over the pumpkin seeds & cheese.
Make the dressing by putting all ingredients into a blender, blend until combined. Chill in the fridge and serve on the side.