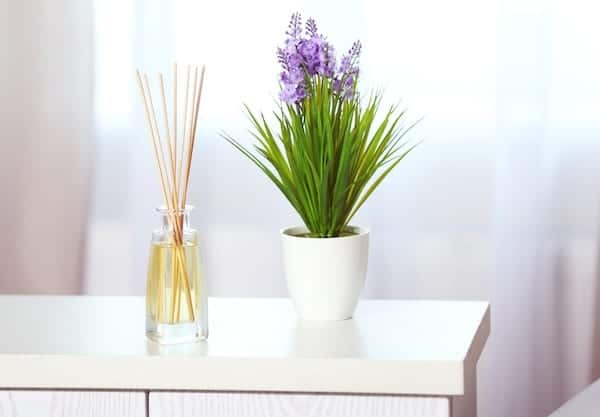 Fill the house with this summery, uplifting blend of essential oils that smells a little like a Mojito.
Lime, grapefruit, sweet orange and peppermint make a blend that reminds me of long summer days at the beach and cool refreshing drinks in the evening with friends.
Previously I've used sweet almond oil as the carrier but found that over time the oils didn't travel that well up the reeds. I've now added another option of a carrier liquid that works a lot better.
Di Propylene Glycol is clear, non-toxic and odourless, it travels up the reeds  with ease and lasts a lot longer, however it's not a natural product. For more information and to decide if it's right for you go here.
Summer Days Diffuser Blend
3 ml Sweet Orange
3 ml Lime
3 ml Grapefruit
2 ml Peppermint
1/4 cup Dipropylene Glycol Solubisor or Sweet Almond Oil
Mix all of the oils together with the carrier – you can use sweet almond oil instead of dipropylene but it won't work quite as well.
Place the mixture into your diffuser bottle. Insert the reeds and leave for a few minutes, then flip them over for maximum scent.
To purchase a reed diffuser and reeds go here.