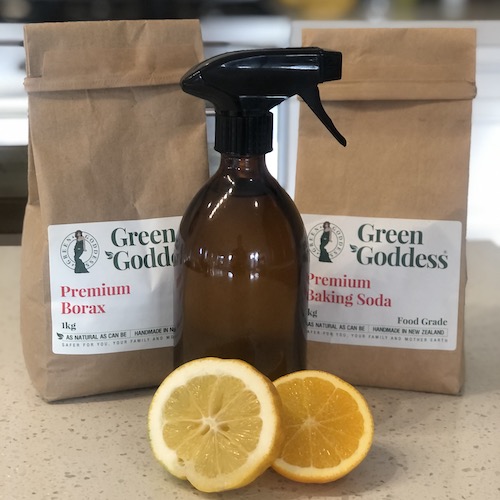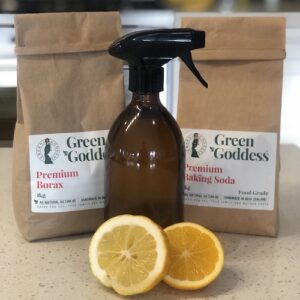 The best way to avoid soap scum building up on your glass shower door is to stop using regular bar soap in the shower and use one of our natural liquid Castile soaps instead. Soap scum is created when the fatty ingredients in bar soap react with minerals in water and cling to surfaces.
When soap scum accumulates and hardens on the surface of your glass, it can be difficult to remove. If you have particularly hard water, soap scum will accumulate more.
Here's how to easily remove soap scum from glass shower doors without harsh chemicals.
Shower Glass Door Scum Cleaner
Half a lemon or orange (whichever you have on hand)
Green Goddess Premium White Cleaning Vinegar
Green Goddess Premium Baking Soda
Put the white vinegar into a spray bottle, enough for your shower door. Spray the glass and leave for 10 minutes. Then smear baking soda onto the glass. Take the half a lemon or orange and sprinkle some borax onto the cut part.
Rub the borax lemon over the glass paying particular attention to where the build up is the worst. Continue until you have cleaned all the glass. Spray off with warm water and use a squeegee blade to remove all the water.