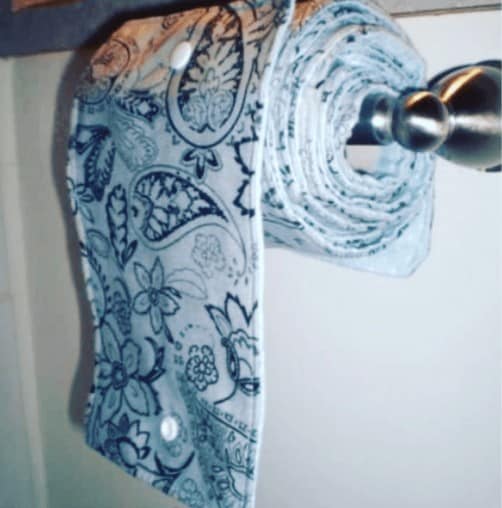 This article is from Eco-warrior and Trash Talking Mama Hayley Crawford. I'm not enthusiastic about reusable toilet cloth, it's an interesting idea but a bit yuk. Hayley has some other great eco options, one of them we are currently using which is toilet paper from myfundraiser.co.nz. They have eco paper at an affordable price and $5.00 of every box goes to a charity that you can choose from those listed.
It's also a great idea for school fundraising instead of selling chocolate bars and the like.
Have you ever considered using a more sustainable way to wipe your bottom? Some people use reusable wipes known as 'family cloth', which can comprise of rags, odd socks or sewn fabric that can be washed and used again. As I'm not enthusiastic about this idea, I'll share with you some companies that provide eco-conscious toilet tissues.
'Earthsmart' toilet paper is now on the shelves at our supermarkets and are wrapped in kerbside recyclable paper rather than plastic. Their toilet tissue is made from 100% waste paper and they support wetland restoration projects and are reasonably priced. However, I'm told they wrap their bulk supplies in plastic for the transit to retailers and if your budget allows you can go a step better by ordering rolls of paper made from bamboo and sugarcane waste from smartass.co.nz, ecoroll.co.nz and greencane.com.
Bamboo is one of the fastest growing plants on the planet and can be grown with just rainwater and sunshine, with little wear and tear on soil quality. Sugarcane waste, known as bagasse, is a by-product of sugar production so has no added impact. These combine too create a soft toilet tissue that offers an alternative to the equivalent of 27,000 trees being flushed down the toilet every day. Smartass and Ecoroll are New Zealand companies and are carbon neutral.
A more cost-effective option is ordering recycled toilet paper (made with recycled paper not recycled toilet paper) from cleaningproducts.net.nz who have kindly offered readers of this article a 15% discount by using the code WIPE15 at the checkout.
And my final option for you to consider is installing a bidet!
This article is from Eco-warrior and Trash Talking Mama Hayley Crawford, Hayley is passionate about reducing waste and living more sustainably. Follow her on Instagram here.
Photo credit: lepapierlavable
If you'd like to make your own cloth toilet paper click on this link.
And if you'd like to make baby wipes click here.