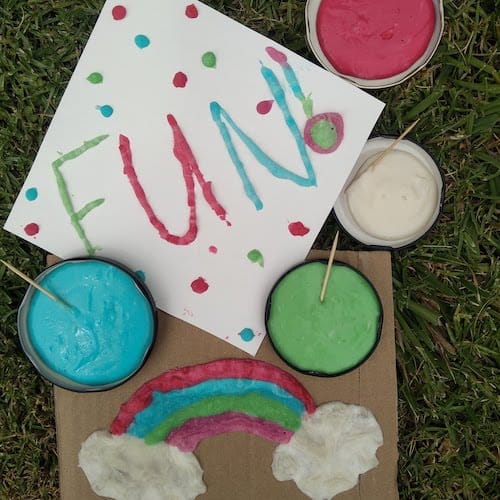 Looking for something to entertain the kids this lockdown? These paints are super-easy to make and use only a few standard pantry items.
Encourage your children to get creative with this recipe which makes a fun piece of art that 'puffs up' when cooked in the microwave.
Ingredients:
1 Tbsp self-raising flour
1 Tbsp salt
A few drops of food colouring
Mix the ingredients together using enough water to make a smooth paste. Make 3 to 4 different colours (empty yoghurt pottles are handy containers).
Paint on to thick paper or cardboard, then microwave on high for about 10 seconds or until the paint is dry.