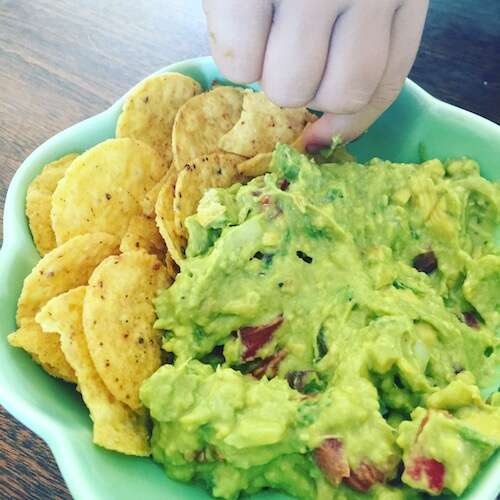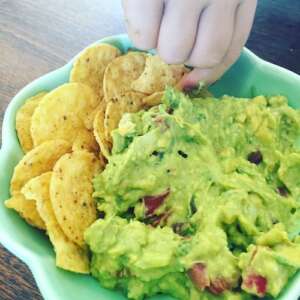 With an abundance of avocados in the New Zealand market right now they are cheaper than they usually are at this time of year, and if you're an avocado lover like me this is fantastic news. I can't get enough of guacamole and the following recipe from Maryana of Raised on Real Food is next level goodness! Maryana is a certified integrative nutrition and gut health coach who is passionate about real food, recipes, gut healing and holistic family wellness.
What's better than guacamole? Probiotic guacamole! Most of us already know that guacamole is incredibly good for us. I made it the standard way for years before clicking how I could boost its benefits even further. We made this up after school one day and it reminded me that not only is this dip simple, seasonal and delicious… but that the addition of sauerkraut juice transforms it into a serious health food. This recipe is rich in anti-inflammatory nutrients, and ferments are linked to treating digestive issues, support immunity and beyond.
Probiotic Guacamole
Ingredients:
2 large ripe Hass avocados, gently mashed
1 small white onion (or half a regular onion), chopped
1 juicy tomato, chopped
1T coriander, chopped (optional)
1T lime or lemon juice
2T sauerkraut juice
Pinch himalayan or celtic salt
Instructions:
Chop ingredients, and mix together (or get the kids to do it!)
Serve with veggie sticks or good quality non-GMO corn chips.
Warmest Regards
Maryana
(If you're interested in finding out more about making your own fermented foods click here).