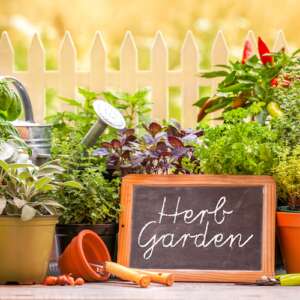 You do not necessarily need to have a large space or garden to plant your herbs. Here we share some useful tips on how to create a herb garden without crowding your space, even if you live in a small apartment or have no out door garden space at all you can still enjoy having a fresh array of herbs on hand.
Herbs are generally pretty easy to grow, they don't need special growing conditions and will grow just about anywhere. They will also make your house look more natural and beautiful. Did you know that the colour green, which is so present in nature, is known to relieve stress and help you relax.
Having plenty of green herbs in your home can help you feel better and improve your mental wellbeing. If you love crafts, are keen on the environment, and want to reuse some of the things that would otherwise end up in a landfill, then you have come to the right place.
Ten Creative DIY Herb Gardens
1. Plastic Bottle Herb Garden 
For those of you who do not have so much space available for a typical garden, you could consider making a vertical one. Everyone has unused walls in their homes so you can make them more beautiful with a vertical garden where you grow your herbs. Upcycle your plastic bottles, cut the lateral part of the bottle and plant your herb. You can easily tie the neck and back of the bottle with a string and attach it to the wall with a picture hook. Try this with many different bottles, of different colours. This creative DIY solution can be used indoors or outdoors.
For seventeen ideas for growing herbs in plastic bottles click here.
2. Faux Ladder Planter 
If you have a ladder you do not use anymore and want to repurpose it, then turning it into a vertical planter or herb garden is the easiest thing to do. You just need to attach more wooden parts to create shelves so that the herb pots will not fall over or down. You can also paint it with a colour you love and then put it in your outside garden or on the balcony.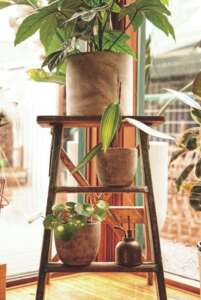 3. Indoor Wall Garden 
Have limited indoor space but still want to grow your own herbs? Then you could put this easy DIY idea into practice. All you need are a selection of pots or containers that can be wall-mounted or fixed on to a board that you can tilt up. Check out this clever idea from Ikea.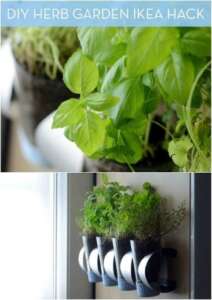 4. Hanging Pot Garden 
This idea makes a stunning herb garden, it does not take up much space and you can have multiple herbs growing with easy access to them. To construct this garden you'll need some wood, pots, a drill and a string.
Check out this website for how to make this lovely hanging pot garden pictured below.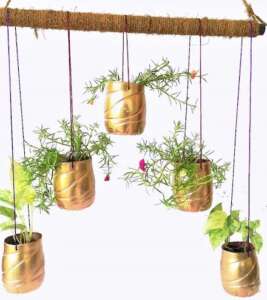 5. Hanging Vertical Garden 
If you love the minimalist design, then try this DIY garden idea where you can have multiple herbs in one place. Purchase a hanging wall from your local hardware store, there are several sizes available and they can be used in doors or out.
This one from The Market is only $12.59 plus freight.

6. Teacup Garden 
Many people ask themselves how to repurpose specific objects they no longer use, for example, teacups. And you could easily do this by using them as herb pots. They are small enough to put them wherever you want, for example in the kitchen or living room.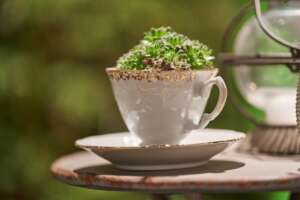 7. Hanging Bottles 
A hanging bottle herb garden idea is a wonderful and brilliant one. All you have to do is to cut a lower part of the plastic bottle and plant your herbs. Then, with a string, make a hole in the bottle, thread through and tie, attach it to a nail in an area of your choice. You can do this with many plastic bottles and increase the capacity of your herb garden.

8. Wine Bottle Holder 
You do not necessarily have to build a potholder from scratch, but repurpose some of the things you may no longer use in your house. For example, if you have a wine bottle holder, you can just turn it horizontally (if it's vertical) and place glasses in the spaces then plant.
9. Broken Pots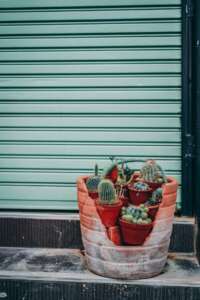 Accidents happen and you may have a few broken pots. But instead of throwing them away, you can turn them into a brilliant herb garden. For example, you can just insert the smaller ones in the larger ones and create a sort of a waterfall from broken pots. And in each of them, you can plant different herbs.
Author Bio: Charlie Svensson is a fast, engaging freelance essay writer. Skilled in content writing and blogging. The favourite topics of his posts are education, social media, marketing, SEO, motivation blogging, and self-growth.