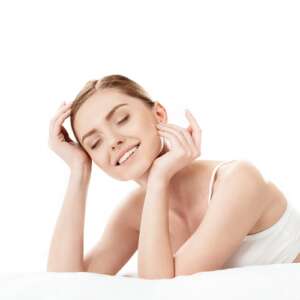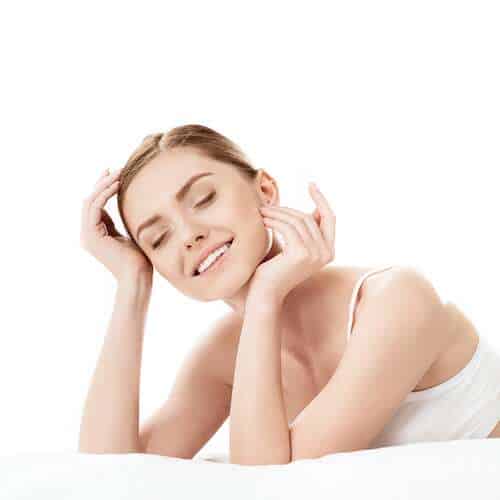 One one hand the beauty industry is rapidly producing a massive number of new brands that claim to be "natural", but on the other, it has become difficult to discern among products that are genuinely clean and those that merely have a handful of wholesome ingredients.
So, for starters, let's clear things up a bit: relying on clean and natural beauty products means that you use simple, natural, ingredients without any elements that are toxic or harmful to your skin or Mother Nature. Clean is simple and safe.
Clean products are also very effective, since you don't have to overburden your pores and locks with superfluous chemicals that extend the shelf life of a product without bringing any health benefits to the table. Such an approach helps reduce the risk of skin irritation or inflammation.
Here, we'll dive a little deeper into different products you can use when you're ready to switch to a truly clean beauty routine.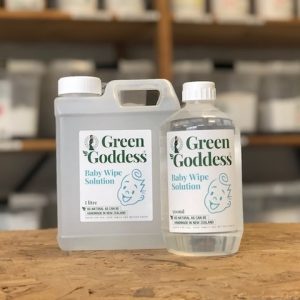 Cleanse And Tone Your Skin
Considering the exposure to pollution and external, environmental damage of various kinds, it makes perfect sense that you want to keep your skin as clean as possible. Instead of reaching for products that are loaded with artificial fragrances and chemicals, try using these products:
One of the most beautiful and effective skin cleansers is from The Hemp Farm.  Their Promise Hemp Cleanser with Frankincense cleanser smells divine and is gentle yet effective, removing impurities without stripping the skin's essential barrier. It will leave your skin hydrated, dewy and smooth. It is ideal as a makeup remover and you can even use it for shaving.
Green Goddess Natural Baby Wipe Solution is a the blend of filtered water, rose water and witch hazel.  Without any preservatives to harm your skin, this solution is both mild and effective to prevent any skin irritation. If it's gentle enough for your baby's skin, you can rest assured your own skin will appreciate it, too. Use it as a skin toner or cleanser. It's also helps with acne.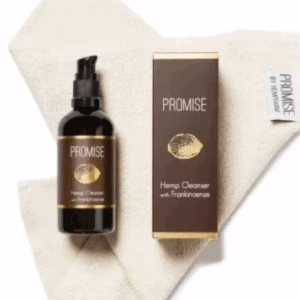 Another crucial step in any beauty routine is hydration and protection, which is where you can simplify your process and rely on a single facial cream. Packed with antioxidants that prevent premature ageing signs, but also very rich and protective of your skin's natural texture, Green Goddess Hemp and Rosehip Face Cream is a great combination for sensitive skin.
The base is a mixture of cacao butter and candelilla wax, whereas the scent is derived from the natural rose essential oils. For an added kick of nourishment, the cream contains almond, rosehip, and hemp seed oil. A great ally for preserving your youthful radiance and protecting your skin for the long haul.
Learn to read the beauty label
As you become more proficient in recognising healthful ingredients for your skin, such as the ones we've listed so far, you also need to recognise the "red flags" of beauty when you're checking out any label. Ingredients like parabens, sulfates, phthalates, and artificial fragrances should be avoided, since they don't add any nourishing value to the product – they can, however, cause irritation and inflammation.
This article lists beauty products bad guys to look out for.
Single-ingredient beauty boosters
A bit of organic coconut oil will keep your hair's natural moisture intact, help you protect it from the sun's harmful rays, but it also allows you to give your hair that wonderful, natural scent.
Asian women are also famous for using rice water to rinse out their hair for easy detangling and to protect it. Apple cider vinegar is wonderful for the scalp and hair and you sea water makes a great texturiser. 
Rose water is a soothing cleanser and and green tea can be used as a toner. Or try using avocado as an eye mask and Manuka honey to treat acne spots.
Other Natural Products To Try
Many people take their time when choosing a product such as a facial cream, only to neglect their choice of those smaller beauty additions, like a lip balm. Made of all-natural, cruelty-free ingredients, including hemp seed, Manuka, castor, and coconut oils, Green Goddess Manuka Lip Balm is the perfect choice to protect your lips no matter what the weather.
If you discover sunspots or ageing spots on your skin, nature comes to your rescue once again, no need to use chemically laden lotions. Solar X Balm is made from a special blend of herbs and oils to help fade sun spots and renew skin.
Every choice you make can be rightfully called part of your beauty routine, so clean beauty is helped along by clean eating and clean living. Take that into consideration next time you're revisiting your beauty cabinet, and you might reconsider some of your everyday habits, too.
All of the products above are available in New Zealand, if you are in Korea try using this kin care range, it is also primarily based on natural, simple ingredients and they avoid chemicals that can cause harm to your skin and wellbeing. 
Sophia