Our friend and beauty blogger/YouTuber Zaytia has shared a lovely face mask recipe with us this week.  As we were putting this newsletter together this morning we found out she gave birth to a gorgeous wee man in the early hours, huge congrats Zaytia and Jake.
Who knew that kiwifruit was so good for the skin?!
This hydrating mask – which also contains super spice, turmeric – is good enough to eat, 100% natural, and perfect for the warmer months ahead.
"It doesn't need to cost you the earth to get a good facial that doesn't cost the earth. I got fed up trying to find natural face masks that were budget friendly but also showed me the results I wanted. So I did some research and came up with this beauty to solve my skin issues of dehydration and dryness."
The best part is that I normally have all the ingredients sitting in my kitchen, and so will you. It only takes two minutes to whip together, can be stored in the fridge for a week, and tastes amazing with coconut yoghurt!
Hydrating Kiwifruit Face Mask
1  Kiwifruit (skinned)
1  Tbsp Honey (Earthbound Manuka Honey is great)
¼ Lemon juiced
1  Tbsp Coconut oil
1 Tsp Turmeric
Steps
Blend together
Apply layer to face.
Wash off after 15 minutes and follow with your standard skincare routine.
The proof is in the pudding with this one. You can see in these photos (from using the mask 5/7 days) how much my skin's texture, elasticity, plumpness, brightness, and hydration improved. I now make up this mask every fortnight and often have my partner (who has oily and dehydrated skin) begging me to make it up for him too.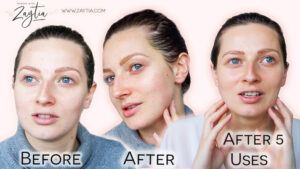 Why This Works
Turmeric has long been used in skincare because it's naturally high in anti-oxidants so it helps to decrease the effects of sun damage on the skin. It's anti-inflammatory properties calm redness and skin irritation and it's anti-bacterial so helps reduce and clear up acne.
I used your standard yellow turmeric, the one for cooking and have never had any issue with staining (I tend to use this mask at night and cleanse thoroughly) but if you are concerned about staining Nothing Fancy Skincare (www.facebook.com/nothingfancyskin) sells wild turmeric powder which is not used for cooking due to a bitter flavour, but is great for skincare and has a milder colour due to lower levels of curcumin.
Kiwifruit is high in Vitamin C which helps to brighten the skin. Vitamin C and anti-oxidants work well together on the skin to combat signs of ageing.
Lemons contain Alpha Hydroxy Acid (AHA) which has mild and gentle exfoliant properties. Adding a small amount of lemon juice has the benefit of resurfacing your skin, removing dead skin cells, and leaving it feeling smooth. The AHA's combined with the Vitamin C can cause a slight tingling sensation just as they do in dermatological products, I find the tingling from this mask far less than when I use my face serums but if you have not used Vitamin C or AHA's on the skin before you may find this slightly annoying.
Honey is extremely moisturising and soothing. It's also full of anti-oxidants and anti-bacterial and prebiotic's. I use whatever honey I have in the house at the time but prefer to use Manuka honey. Prebiotic's are used in skincare to help reduce skin redness.
Coconut oil contains Lauric Acid and Vitamin E. Vitamin E is another anti-oxidant and helps to soften skin and reduce fine lines. Lauric Acid is hydrating and helps to trap moisture in the skin. If you have an issue with using coconut oil on the skin (which I only do for masks that I will be removing, so as not to clog the pores) you could swap this out for Rosehip Oil which has many of the same benefits.
Now if only I could find a natural and readily available form of Hyaluronic Acid we would have the perfect all-round face mask!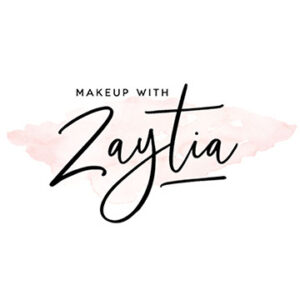 **I highly recommend you check out Zaytia's Face Mask instructional video here**
@makeupwithzaytia