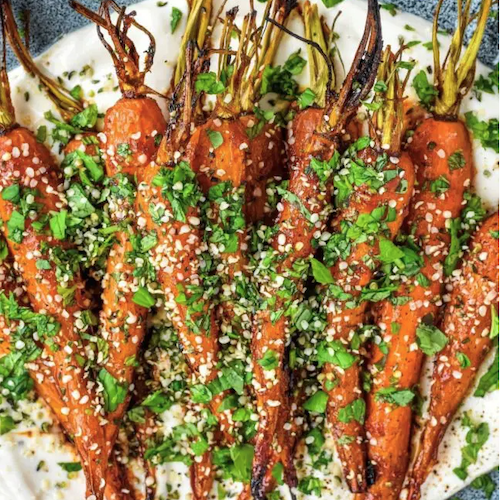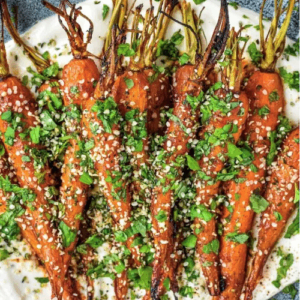 Adding hemp seeds to a recipe not only makes it more nutritious but also adds such a lovely nutty flavour and texture. The smooth spiciness of harissa with the delicate creaminess of hemp seeds complement each other beautifully in this well-balanced dish from The Hemp Farm.
There's very little prep time required making it an easy way to add variety to family meals or impress your guests by jazzing up your plain roast carrots and serving as a unique side-dish.
Hemp Heart, Harissa & Maple Roast Carrots
Ingredients:
2 garlic cloves, finely grated
¼ cup olive oil
¼ cup maple syrup
2 tbsp harissa paste (1 tbsp if you don't like spicy)
500-750g carrots (scrubbed), cut in half lengthwise if large
Toppings:
¼ cup fresh mint (chopped)
1 tbsp Hemp seeds (Hemp Hearts)
freshly cracked pepper
Instructions:
Preheat the oven to 200'C.
In a large bowl, combine olive oil, grated garlic, maple syrup, and harissa paste.
Incorporate the carrots and stir until covered with the sauce.
Roast for 30min.
Remove the carrots from the oven.
Place carrots on your serving dish and garnish with chopped mint, hemp seeds and cracked pepper.
Enjoy!
To find out more about the health benefits of hemp seeds click here. If you enjoyed this dish check out our blog for other recipes incorporating the nutritional goodness of hemp hearts, such as Hemp Heart Crusted Tofu.