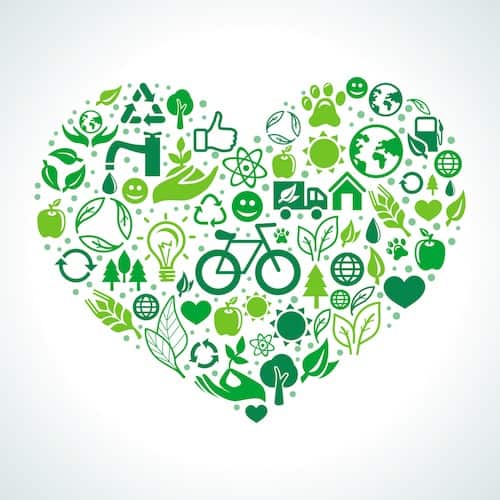 It's hard to look at any news outlet today without hearing about climate change. The next generation will need to step up to correct and redirect the environmental mistakes made in the past, but that doesn't mean you can't take action now.
By teaching your children how to care for the planet, you can encourage them to lead a more sustainable lifestyle. Eco-friendly activities are a great way to inspire the next generation to do better and to be more thoughtful with their choices.
Not sure how to get started? We've got a few eco-friendly activities you can try with your whole family to educate and excite them about taking care of the planet.
Create a Recycling Centre
One of the easiest and most effective ways to start being more eco-friendly at home is to create a recycling centre. Gather several bins and label them with the following:
Glass, Paper, Plastic, Aluminium
When you see those bins every day, it will be a constant reminder to reduce your waste and recycle more. It's also a great opportunity to teach your kids about recycling and why renewable resources are important. To get them even more interested, try holding "competitions" to see who can recycle the most each week.
Setting up bins can even inspire you to tackle more eco-friendly activities, like recycling old jars to use as planters or repurposing old furniture. This mindset will make it easier for your family to see the true value of things and not assume everything is instantly disposable.
Switch to Sustainable
If your kids love creating new things, you can come up with endless DIY projects that allow you to make sustainable switches. Pick one thing each week to "change" within your home that will make your family more energy independent. Making your home more energy-efficient is a great way to cut back on your dependency, and it can save you up to 30% on your utility bills. Some ideas for reducing your energy dependence include:
Biking to work or school
Installing solar panels
Shopping locally
Go to your local Farmers Market
You can also make changes to the products you use. Choose locally made natural products that don't contain ingredients that are harmful to the plant. Look for products that are septic safe, palm oil free, cruelty free and come in home compostable or recyclable packaging. In New Zealand Green Goddess is your best option.
You'll never run out of items to switch or habits to change when it comes to being more sustainable and energy independent. Get your whole family in on the action by taking their suggestions, and commit to a new sustainable activity each week.
Make Your Own Cleaning, Laundry and Body Products
Bring out the creativity in your children while exploring ways you can substitute existing household products for natural eco-friendly alternatives. By creating these products with them you are also teaching them how to make products that are safer for their own personal health. There are many recipes for DIY natural products at greengoddess.co.nz such as Cleaning Paste (use instead of Jif), Laundry Liquid, Easy Liquid Hand Wash and Flower Petal Bath Bombs. Wendyl Nissen's book: Recipes for a Cleaner Life is also packed full of ideas and inspiration for DIY natural products.
Go Green Outside
It's easy to take on eco-friendly activities when you spend a lot of time outside. With warmer weather on the way, you might want to be outdoors with your family as much as possible. Use that time as an opportunity to do some sustainable summer activities, like:
Planting a vegetable garden
Setting up a rainwater collection system
Planting a tree
Even camping can be made into an eco-friendly event by practicing the "reduce, reuse, recycle" method. Minimize your supplies to what's necessary, try to forego buying brand new items, and visit eco-friendly campsites that already utilize recycling and composting systems.
DIY eco-friendly activities combine creativity with responsibility. By getting your whole family involved in these activities, you're setting the next generation up for sustainable success that will get our planet back on track.
Use these ideas as a springboard to get started, but don't be afraid to try different things each day to discover which activities really speak to your family.
This article was written by Amanda Winstead.