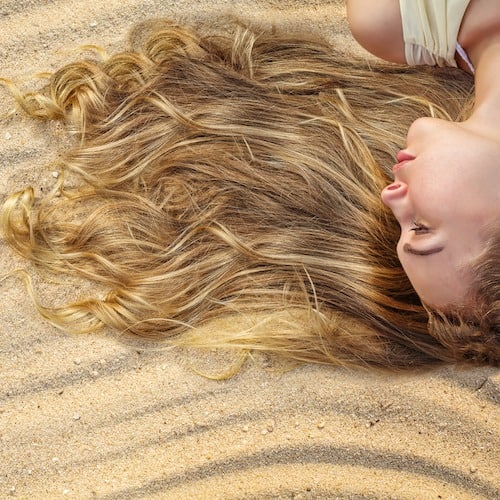 Have you ever arrived home from the beach and decided you love your locks looking unstructured and natural with the salt water giving them extra bounce? Well, now you can recreate this style for yourself (with a bit less salt) using our DIY recipe.
You could also use this to create a little more volume for your hair before styling if you are doing an up-do. And best of all, this is all natural and won't dry your hair out.
DIY Salt Texturising Spray
1 cup filtered hot filtered water
2 tablespoons Green Goddess Premium Epsom Salt
1 teaspoon Argan Oil
4 drops essential oil – I love Lemongrass Essential Oil
Dissolve the salt in the hot water and let cool, then add the other ingredients and stir.
Pour the mixture into a spray bottle and shake to combine, spray onto wet or dry hair for tousled curls.
Can also be used on dry hair as a light hair spray to tame fly aways. Always shake well before use to combine.
If you want to lighten your hair with this spray you can replace the water with hot strong chamomile tea or to darken your hair use hot strong black tea. For added stiffness add more salt.