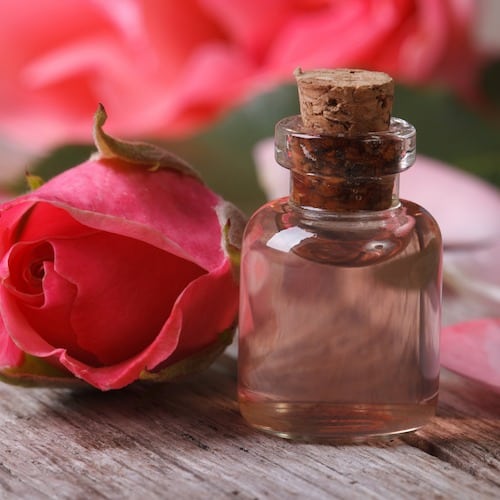 This is just one of the many delightfully simple natural DIY recipes from Wendyl Nissen. This one in particular is from her book 'A Natural Year; Living Simply Through the Seasons', which is available for purchase on our website.
This is a similar process to making Apple Cider Vinegar but you need a little more patience and time. It's best made with strongly scented rose petals.
Use a 250ml glass jar. Collect enough strongly scented rose petals to fill your jar, then lie them out on a piece of paper in a warm place to make sure they are dry.
Pack the rose petals into your jar, not too tight, then fill with olive oil. Once the oil is in, if you can fit in a few more rose petals, do so. Leave on the windowsill in the sun for a week.
Each week strain and reserve the oil, adding new rose petals, until you have an oil that has a strong rose fragrance. It usually takes about 5 weeks for me to get the fragrance I'm after but it is well worth it.
I use this oil as a perfume on my wrists, in the bath and as a body oil if I'm feeling very indulgent.