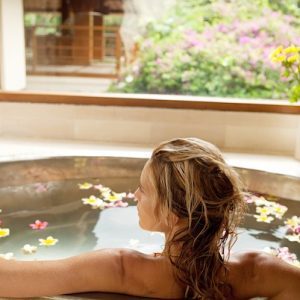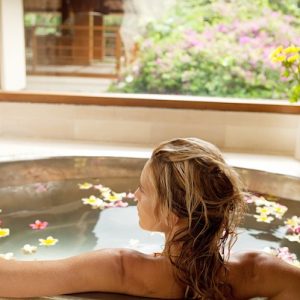 Living a busy modern lifestyle usually means we are bombarded with stress wherever we go, which is why it's essential to find the time in our schedule to relax completely and forget about our worries, even for a short while.
It can be especially hard during current times to calm the mind's stresses or anxieties. Whilst having a relaxing bath won't "fix" any issues it can certainly help to re-centre and remember to look after yourself, so that you can face a new day a little more rejuvenated.
Although we can't always make a trip to the spa whenever we need a deeply calming ritual, that doesn't mean we can't get the same type of physical and mental relaxation at home, in the comfort of our own bathtubs.
If you're in dire need of a soothing, stress-relieving experience, follow these five simple steps to create the perfect bath at home:
*If you live in Auckland, please be mindful of the current water restrictions. Watercare is still recommending running your bath or shower water for 4 minutes or less.
Prepare a warm and relaxing tub
Plain water alone doesn't make for a perfect bath, so why not add some beneficial Epsom salts into your tub? Apart from working as a wonderful muscle relaxant that will allow you to truly loosen up, bath salts can also help to detoxify the skin and revitalise your body, making for the ideal addition to your wonderful bath.
Reconsider the scented candles
For that reason, it might be a better option to choose unscented candles if you want to create a warm and relaxing atmosphere. However, if scent does play an important role in your relaxation routine, you could also opt for candles scented with pure essential oils, such as rose or lavender, for a safer and more natural experience.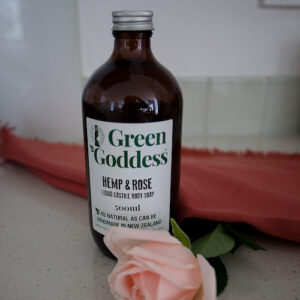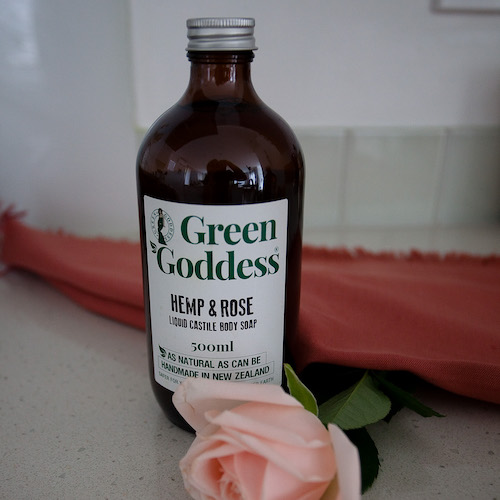 Stock up on your favourite natural products
Just like you shouldn't inhale damaging fragrance and toxic chemicals through candles, your skin shouldn't come into contact with them either. Instead, you should focus only on organic body care products made with mild, natural ingredients, which will help to nurture your skin in a more holistic manner.
Likewise, don't overlook hair care either. Instead of traditional products which are full of sulphates and other harsh chemicals, it's better to go green and pick the right shampoo and styling products. After you're done washing your hair, you can use some nourishing organic products to soften and style it. Find the best hair wax with natural ingredients and apply a tiny bit to your tresses to smooth them down and give them a silky texture. You'll be able to shape it with ease and your hair will feel as soft as satin. With practically no effort at all you'll accomplish that seductive, sleek look. 
Set the right mood for the bath
You could also consider bringing a good book with you. No need to pick a doorstopper like War and Peace either – a fun romance novel or a travel adventure will help you relax and transport yourself to an entirely different world as you enjoy your warm, soothing bath. If you're worried about your book getting wet you can play an audiobook instead of reading, or you can use a bathtub caddy tray to prop it up as you lie back.
Thoughtfully finish the relaxing experience
Even though the bath itself might be over by now, there's no reason why you shouldn't continue this calming feeling into the evening, and turn it into the most relaxing and indulgent self-care experience. Start by pulling out the fluffiest towels you have, and then consider warming them up on a radiator for ultimate comfort after the bath.
Then, make sure to choose your most comfortable nightwear, as well as putting on the softest bathrobe you own. You can even go a step further, and opt for a fresh set of linens, in order to truly make this your cosiest and most relaxing night yet.
A bath will soothe your mind, body, and soul. Hot water has the ability to relax tense muscles, and all of the scented oils and bath gels you use will relax your mind through the power of aromatherapy. Additionally, it can feel so good to simply take 30 minutes for yourself where no one is allowed to interrupt you. You'll also have enough time to nourish your beauty with organic products, and maybe read a chapter or two of an exciting novel. When you emerge from the bath, your worries will melt away and you'll feel beautiful, clean, and entirely rejuvenated.
This article is from Lifestyle Blogger Sophia Smith.