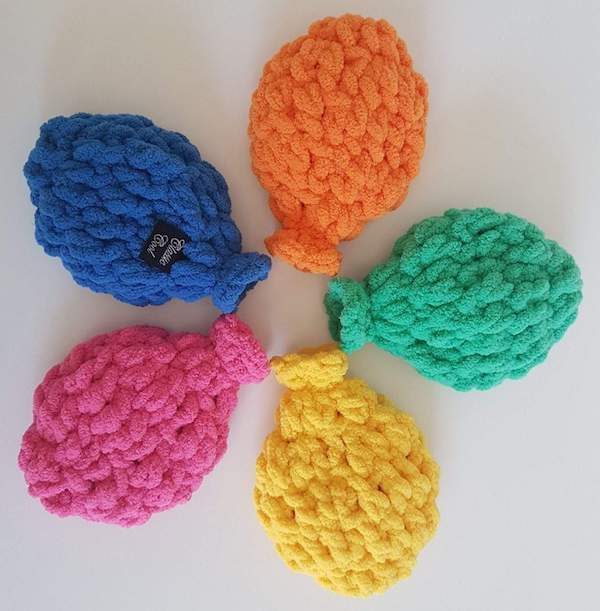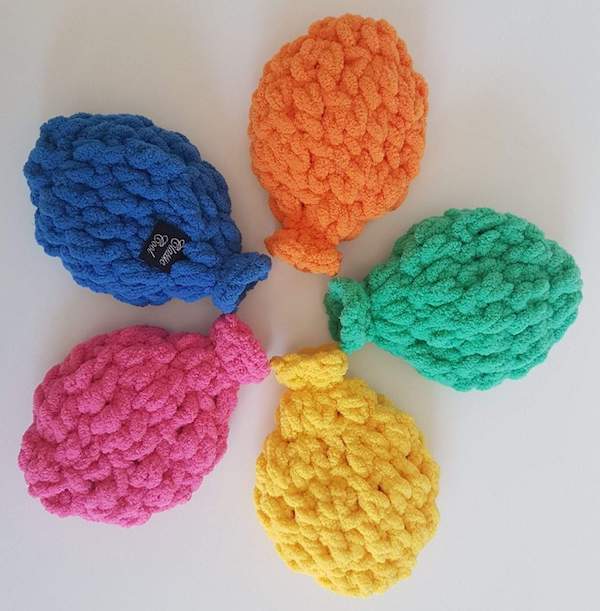 Eco-warrior and Trash Talking Mama Hayley Crawford is passionate about reducing waste so we are delighted to share her article on re-usable, plastic free water balloons.
Summertime! The season of jandals and water fights – two topics that can be extremely wasteful. The life of a jandal can be painfully short so just think what a change we could make if we all purchased responsibly.

For water play there are some ghastly water balloons out there that have single use attachments for filling them. And even though some balloons can be made of natural rubber, the dyes that colour them are a pollutant and you end up with pieces of them all over your garden. Avoid this with reusable crocheted water balloons that are easily filled by just dunking them in water.
My family agree that they're more fun than traditional water bombs. They don't hurt on impact and if (or should I say 'when') you miss, there's no waste – you can just pick it up and go again. This genius product shown in the photo can be purchased from 'Classic Cool'. Check her out on Facebook here (or on instagram under classiccoolcrochet) for more gift ideas so that you can support locally made products. Let the water fights begin!
If you are nifty with a crochet needle you can also make your own with this pattern.
As for jandals there is a Raglan based company called Soul Shoes who make jandals out of leather which last for decades and they tailor make them to your foot. They are comfortable, stylish and a great investment. Join their long list of happy customers by going to soulshoes.co.nz.

For your beach pair (as leather shouldn't get wet) buy from subs.nz who make jandals out of recycled plastic that has been retrieved from the ocean. For each pair you buy, you have removed half a kilo of rubbish from the sea! They're also extremely comfortable, well priced and my pair have lasted well over a year so far.
Hayley x