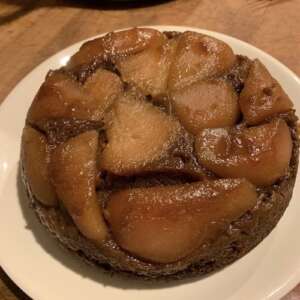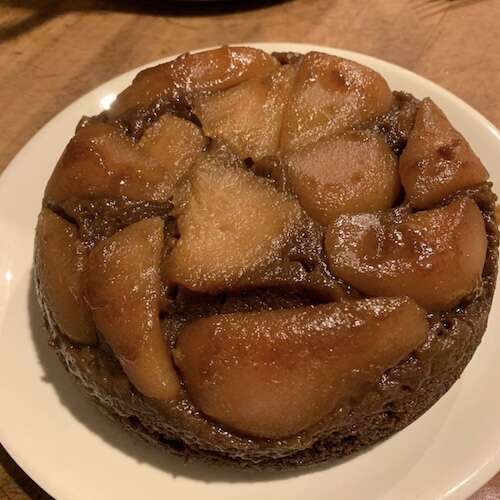 Chocolate Eve's Pudding is perfect to bake on these dark wintery nights – create a warm cosy feeling while it's baking away in the oven for a couple of hours.
Trisha cooks hers over a wood burner stove during the winter months – with the combination of apples/pears and golden syrup we can only imagine the divine smell that must have been wafting throughout her home. Enjoy!
Chocolate Eve's Pudding
Ingredients:
350 grams apples or pears
1 Tbsp golden syrup
2 Tbsp water
50 grams butter
50 grams (4 Tbsp) sugar
1 egg
75 grams (1/2 cup + 2 Tbsp) flour
1 tsp baking powder
40 grams (1/3 cup) cocoa
vanilla essence
milk or water to mix
Method:
Grease a 1/2 pint basin.
Cut apples or pears into quarters and arrange at bottom of basin with golden syrup and water.
Cream butter and sugar.
Beat in egg.
Fold in sifted dry ingredients alternately with milk and water (moist mix) and place over fruit.
Cover with greased paper.
Steam 2 – 2.5 hours.
Thanks to Trisha at Naturally by Trisha for this delicious pudding recipe.
Check out our blog for more recipes from Trisha such as her yummy Raspberry Pudding.