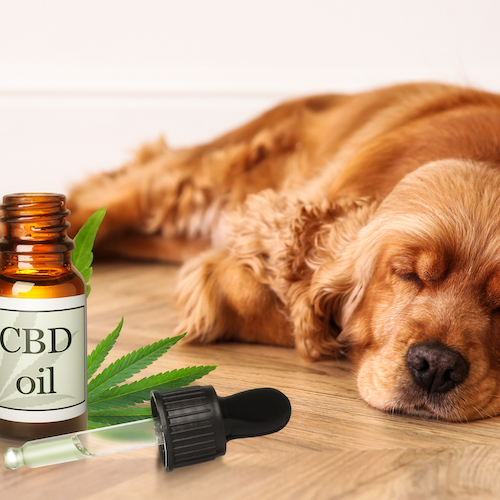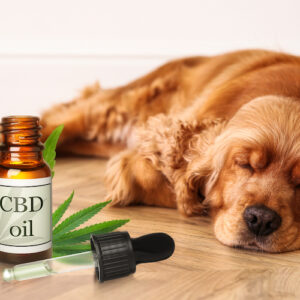 With any luck it won't be long until here in NZ we can have access to reasonable priced CBD oil, not only for humans but for our beloved fur babies too. 
Until then we can educate ourselves about the possibilities of this incredible oil. This article from Dog Dream CBD looks at how CBD oil can treat your dog illness.
Can CBD Oil Treat Sick Dogs?
The real question that should be asked here is, "What can't CBD oil treat in dogs?"
That was a silly statement, yet a true one. Let's take a closer look.
General Information to Know
CBD oil is becoming known rather quickly and many dog owners are picking up on the fact that the substance can help just about anything when it comes to their dogs. Many owners have gone as far as to say that cannabis oil has greatly improved their dog's lives.
 Why Use CBD Oil to Treat Sicknesses?
Veterinarian's and dog owners alike have come forward to state that CBD products should not fully take away from modern medicine, but that it is likely this will happen in the near future. The reason behind this is that many modern medicines help the problem the same way CBD oil and similar products can, just with more side effects. In other words, you have the option to give your dog modern medicine that they may or may not get sick with and experience side effects with, or you could go with CBD oil and eliminate all of those unwanted side effects.
Will CBD Oil Get My Dog High?
One additional factor that should be kept in mind is that CBD oil cannot, and will not, get your dog high. The other product typically in marijuana, is known as THC. This is what gets you high. CBD is another healing component in marijuana. You have nothing to worry about when administering the oil to your dog.
What Sicknesses Can CBD Oil Treat?
CBD oil can treat your dog's sicknesses without making everything worse. For instance, many antibiotics used to treat infections and illnesses can upset your dog's stomach and cause them to lose their appetite; CBD oil won't do this.
When it comes to the sicknesses CBD oil can treat, the results are great. CBD oil has been used to help dog's with cancer, arthritis, seizures, epilepsy, appetite, nausea, and vomiting.
One pet owner came forward with a testimony to state that her dog had been diagnosed with terminally ill cancer. Ever since she's given her pet CBD oil on a daily basis, the life her dog lives has been greatly impacted. For instance, her appetite is back, she's more comfortable, in less pain, and living a happier life.
Another pet owner came forward with a testimony to state that his dog had severe issues when it came to nausea and anxiety, specifically when traveling in a car.
Unfortunately, if your dog is suffering through a similar issue, they can't speak up to tell you something's wrong, which makes it your job to keep an eye out for the signs and symptoms of nausea and/or anxiety. With anxiety, you'll commonly see your pup showing signs of restlessness, panting, and abnormal growls/sighs.
On the other hand, symptoms of nausea typically consist of your dog drooling a lot, licking certain areas of their body constantly, chewing consistently, and dry heaving. If your dog experiences nausea on a regular basis, it's starting to become a sickness; having some CBD oil hanging around the house will only help the issue.
Let's get back to the pet owner who's dog experienced anxiety and nausea when traveling in the car. After taking CBD oil to help the problems, this pet owner was pleased to see her dog had overcome his anxiety and nausea symptoms. Now, the dog lifts his head out the window to almost every car trip and doesn't panic when the car moves in a different direction.
**Currently in New Zealand it is legal to give your pet hemp seed oil, here's an article on the benefits of hemp Seed for dogs**
I have come across a company here in NZ that is already selling CBD, it is hemp based and for animals only. You can buy it online here https://cwhempoil.co.nz/products/charlotte-s-web-cw-paws-hemp-oil-for-dogs-and-other-pets-30ml