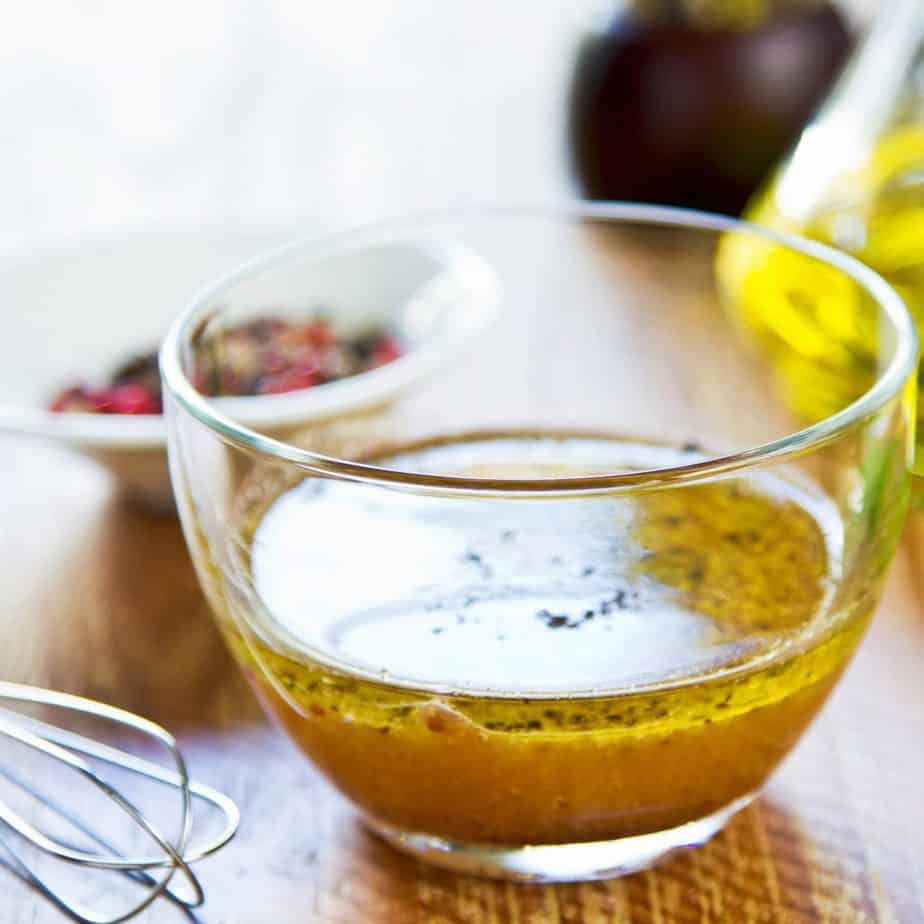 This easy salad vinaigrette is flavourful and refreshing. You can easily make it ahead of time – and add some mint leaves to your salad before serving for an extra flavour boost.
I like to use a good quality extra virgin olive oil when making salad dressings (or for any dish that doesn't require cooking) as the flavour and consistency is so much better than regular olive oil.
Best Ever Salad Vinaigrette
1/4 cup extra virgin olive oil
5 tablespoons red wine vinegar
1 garlic clove, minced
1 medium sized lemon juiced
1 teaspoon fresh oregano – or 1/2 teaspoon dried
1/2 teaspoon thyme – or 1/4 teaspoon dried
1/4 teaspoon wholegrain mustard
1/4 teaspoon sea salt
Freshly ground black pepper to taste
Combine all the ingredients in a jar with a lid and shake well before use. Will keep in the fridge for up to a month.