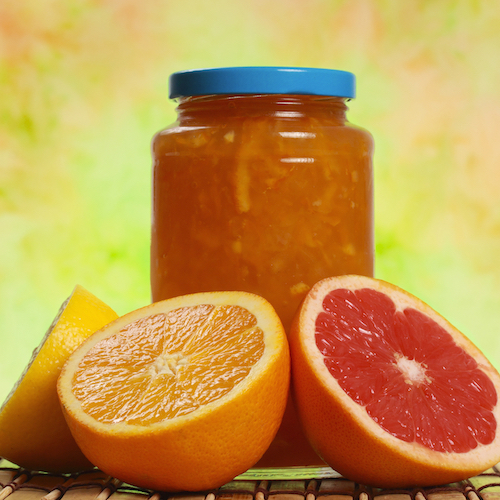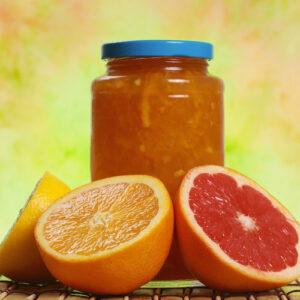 Not far away from where we live there's a little vegetable and fruit stand with juicy grapefruit from a wonderful old tree, I love having a plentiful supply of grapefruit over winter and even more I love this delicious marmalade made with grapefruit and lemon.
This recipe is really easy to make, there's no peeling, no pipping, just get chopping.
Best Ever Marmalade
2 large grapefruit
1 large lemon
1.75 litres of water
Sugar (1 cup per cups of pulp)
Finely chop up the grapefruit and lemon, skin and all, into little pieces (I do them about 1 cm), collecting the juice as you go, and put in a bowl covered with the water. Leave overnight (smells gorgeous) then in the morning boil for 45 minutes until it goes a bit pulpy and soft. Let cool a little and then pour back into the bowl.
For each cup of pulp add a cup of sugar and put back into the pot and boil briskly until it reaches setting point. To test this, take a spoonful out and put on a cold saucer. When you run your finger through the puddle there should be a clear channel left which doesn't fill up.
Pour into sterilised jars (you can do this by washing well and putting into the oven on 110 degrees C for 10 minutes. Boil lids in a pot of boiling water for the same time.) This makes enough for about six 250ml jars.