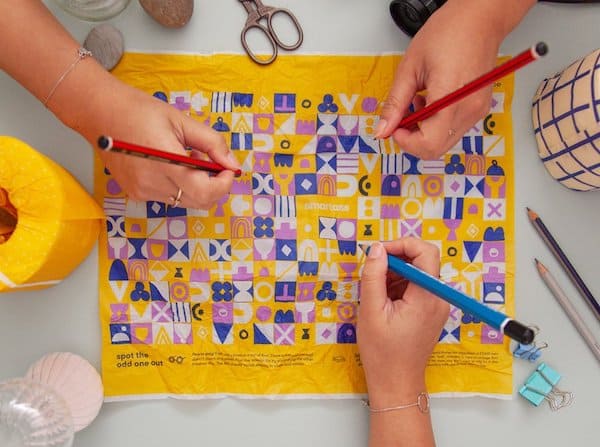 This week we are loving Smartass toilet paper and in particular their brand new limited addition Games Range that they created especially for lockdown (but fun anytime).
At home we love our Smartass toilet paper because there's absolutely no plastic in sight! And it's made from sustainable materials which saves trees. Did you know that 27,000 trees are flushed down the toilet every day?
Five years ago, a crazy thought was had; what if toilet paper wasn't wrapped in plastic? What if it was made from more sustainable materials? What if it was delivered to my front door? What a world that would be! After hours of thinking on the bog, there was a light bulb moment…..
… create toilet paper that would have little, if any, impact on our environment.
That's when Smartass was created.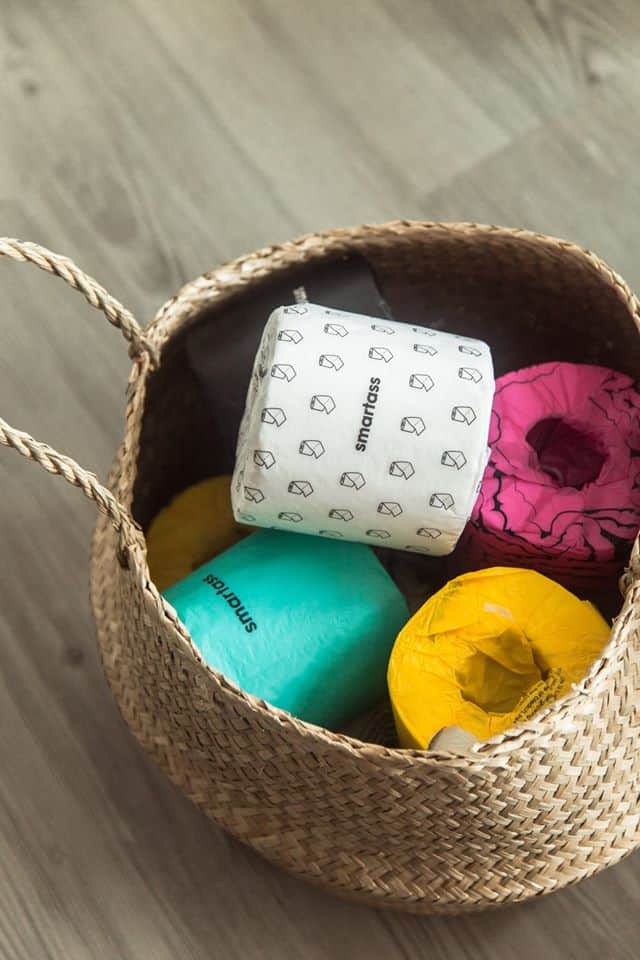 A cushiony soft, strong toilet tissue made from sugarcane and bamboo fibres, free of bleach, inks, dyes and perfumes – so it's kinder to the planet that grew it.
"Nature called, we answered".
Smartass toilet paper is made using a combination of bagasse (a waste product from sugarcane) and fast-growing bamboo. Bamboo can be grown year on year with just rainwater and lots of sun with little wear and tear on soil quality. The fibres from bamboo are shorter than timber so it breaks down faster and is safe for use in a septic tank.
"We see ourselves as an innovative tissue company striving to lead the way and revolutionise the industry with a commitment to product stewardship, sustainably produced products, and incredible customer service".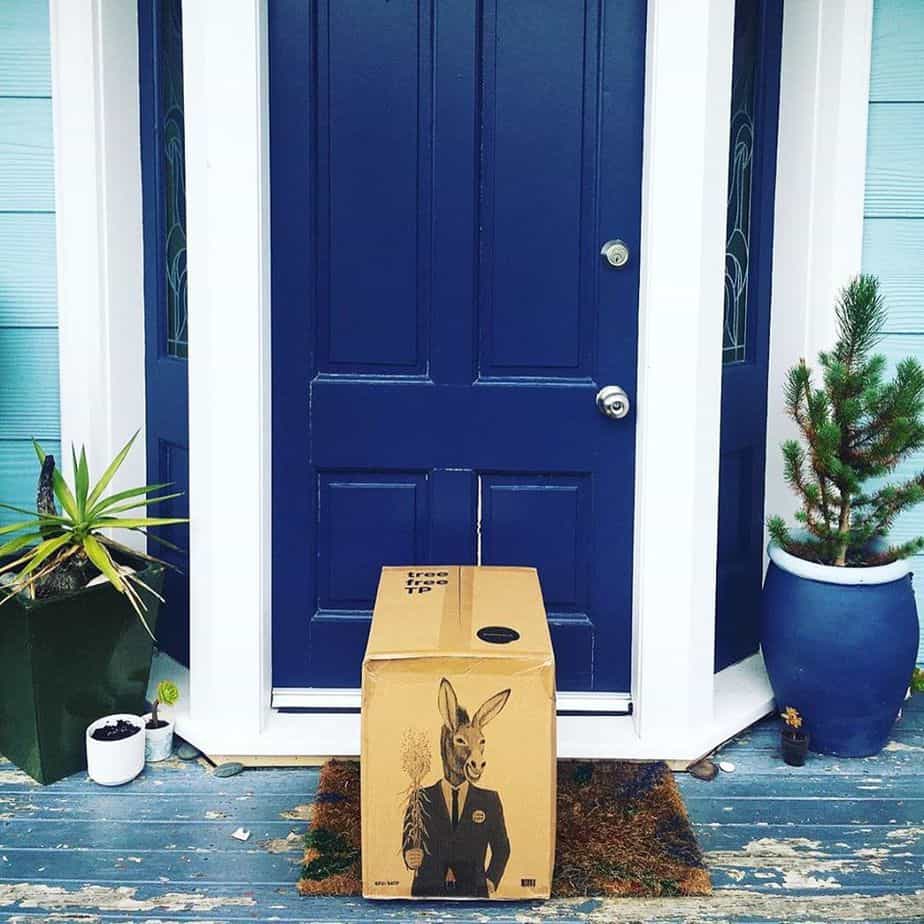 Smartass delivers "tree-free" toilet paper in a variety of colours and designs. They also produce paper towels and tissues. Click here to view their entire collection.
Right now they are taking orders for their Lockdown Games range!
"Six new interactive wraps to get you thinking, laughing and creating! ️Spend some time on the loo, whilst also searching for animals and words – just to name a few. This new playful range comes in a box driven by Monty the Donkey, but before you ask… it's not a ROLLS-Royce."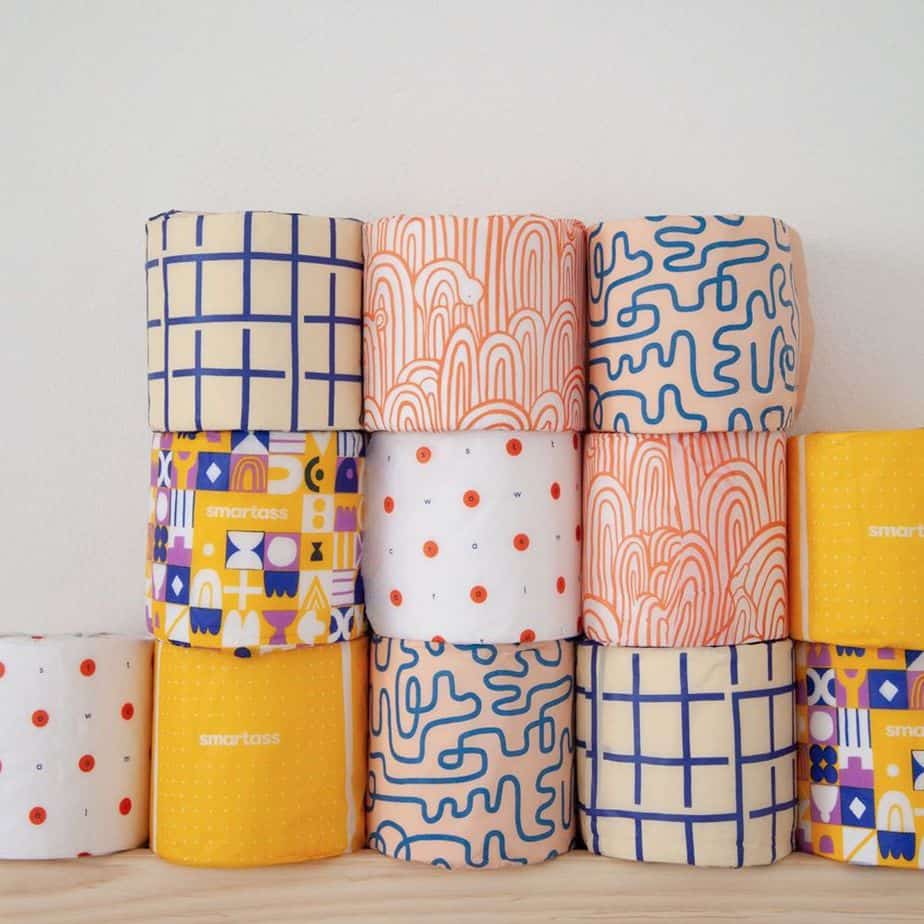 Smartass offer a subscription service so you can receive a supply month on month and never worry about running out of toilet paper again. What's more, by subscribing you save 10% and there is no penalty for cancelling or altering your subscription.
Passionate about sustainability and our planet, Smartass is a certified Toitū carbonzeroCertTM organisation. Having completed three key steps to measure their organisation's emissions, Smartass have set targets to reduce these emissions and then offset the unavoidable emissions through buying carbon credits, with the help of Toitū Envirocare.
Their social media platforms and website showcase their awesome sense of humour, their love for saving our planet and just how important customer service is to them.
"We donate 10% of profits to Million Metres to help restore waterways, rivers and streams throughout New Zealand, by planting trees! That's how we roll".
Pre-orders are available now, and shipping nationwide in the next two weeks. Only available to NZ customers at this stage.