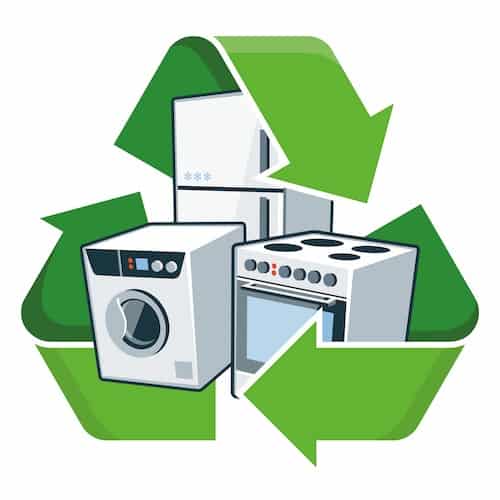 Has your fridge stopped working and you're wondering what to do with it? Or you have a pile of batteries, an old laptop, cell phone or television that can be recycled or taken apart and the parts reused?
There are companies that take these items, some of them for free. Here's what we found out.
"My fridge stopped working and just a month after our washing machine broke down which possibly says something about the life of appliances these days as I bought both of them when we moved in here 12 years ago.
I bought a new, smaller one, reasoning that now we are only a family of three we didn't really need to waste power running a massive fridge. And then I wondered, if instead of taking the old one to the dump, could I get it recycled instead."
In Auckland http://www.appliancerecycling.co.nz takes these items …
They told me that they are starting to get huge interest in general appliance recycling, especially as new stuff becomes lower in quality with a lot of items less than five years being dumped, which is a massive waste all round. They do their best to repair some of it as that's the best form of recycling, but otherwise it gets stripped into base metals, wires, motors, power leads etc and sent to various recyclers around Auckland.
Appliance Recycling offers a FREE drop off service for old Appliances that are either dead or don't work properly anymore. (Note they do charge for  some items like stereos, printers and TV recycling click here for their price list) 
For a nominal inspection fee they also offer an expert opinion on whether appliances can actually be fixed. This is offered through their appliance repair drop off service.
These are the links for other locations …
Tauranga click here and put in your post code
Wellington click here And here