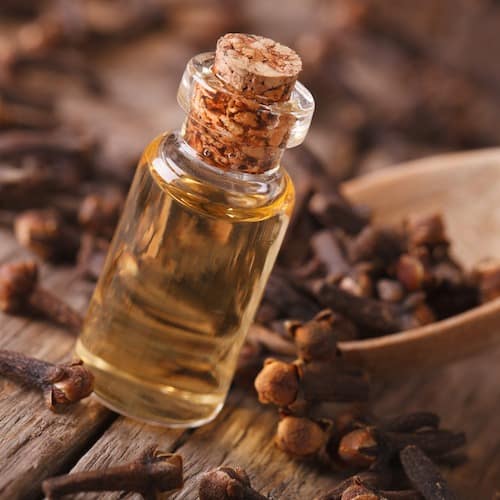 Clove Bud Essential oil annihilates mould, not only does it kill the mould on the surface but it also kills the spores, unlike bleach which whitens the mould and kills the surface – bleach does not kill the spores.
You can use clove spray in damp areas in and around your home. It works wonders in the bathroom and outside on wooden decks too.
You'll need a bit of elbow grease, clove bud essential oil, water and a spray bottle.
Clove Spray Mould Removal Recipe
Mix 1/4 teaspoon of clove bud essential oil into 1 litre of water, put into a spray bottle and shake each time before using.
All you have to do is spray on and clean the area well with a cloth or brush, then respray and leave. Repeat if necessary.