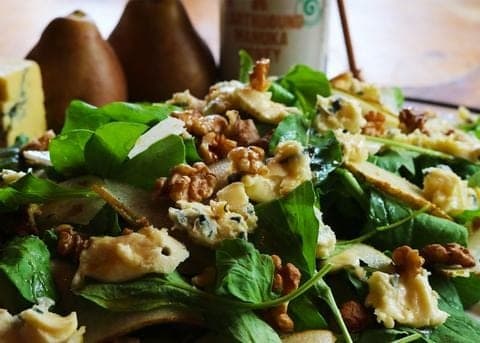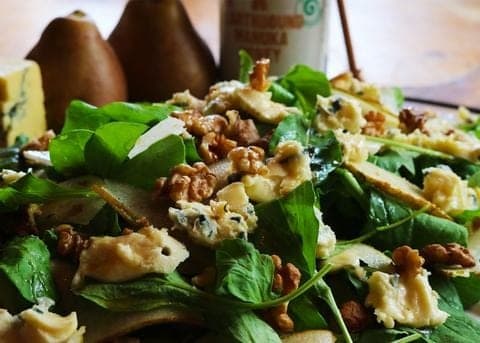 This week we are sharing one of my favourite salad recipes, rocket with pear, blue vein and red wine honeygar.

An absolutely delicious salad that takes only minutes to whip up, from our wonderful friends at Earthbound Honey.
Earthbound is a sustainable artisan beekeeping business based in the pristine Bethells Valley, North West of Auckland, New Zealand. Their bees produce a premium range of local honey whilst foraging in the coastal Pohutukawa groves, dense Manuka forests and wildflower pastures of this wonderful valley and far beyond.
Earthbound's Pear and Blue Vein Salad
Dressing ingredients
2/3 cup Earthbound Red Wine Honeygar*
1/3 cup olive oil
1 tsp lemon juice
2 tsp Earthbound Raw Manuka Honey
1 finely chopped garlic clove
salt & pepper to taste
Salad Ingredients
2 pears
3 cups of rocket leaves
100g blue vein cheese
3/4 cup walnuts, lightly toasted​
honey to drizzle
Directions
In a large salad bowl combine sliced pear, rocket leaves, crumbled blue vein cheese and lightly toasted walnuts.
Combine all dressing ingredients in a jar, shake well and drizzle over pear & blue vein salad. Drizzle honey over dressed salad to taste.
* To make your own honeygar go here. The recipe has apple cider vinegar but you can substitute red wine vinegar instead. The better quality the vinegar and honey the better your honeygar will be.