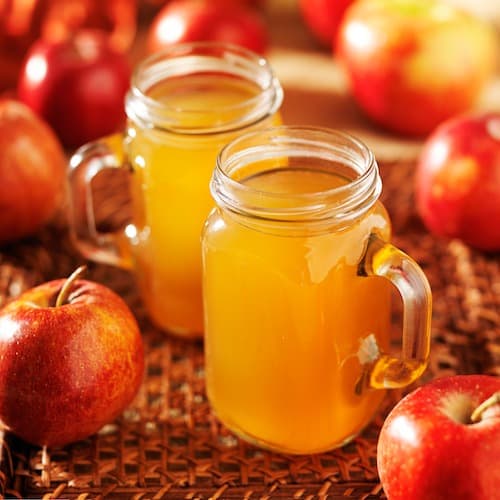 My family growing up was a big advocate of Apple Cider Vinegar. For its health benefits we took a tablespoon each morning in lukewarm water and Mum often made a simple salad dressing with apple cider vinegar, lemon, olive oil, honey, salt and pepper.
There are many other ways to use this type of vinegar – choose a good quality one that contains the mother: heal foot fungus, as a deodoriser, soothe a sore throat, as a hair rinse and dandruff treatment to name a few.
Of course the better quality the apple cider the better the taste, and the better for your health, which is why it's a great idea to make it yourself – especially if you have home grown cooking apples.
Apple Cider Vinegar
Enough cooking apples to fill a regular sized bucket
Boiling water
3 cups white sugar
Boil enough water to fill a plastic bucket. Let cool. Wash, chop and roughly process the apples – skins, cores and all – in your food processor. Add the cooled water and the apples to the bucket. Cover with a tea-towel or loose lid and stir daily for a week.
At the end of the week, strain and add the sugar to the liquid. Stir to dissolve.
Pour into a clean bucket and leave in a cool cupboard for two months. When the "mother" ( a sort of leather translucent skin) forms on top of the liquid, your cider vinegar is ready to strain.
Add two tablespoons to a mug of warm water with a tablespoon of honey for a lovely drink. 
Or drink a tablespoon with a little water each morning as a tonic.