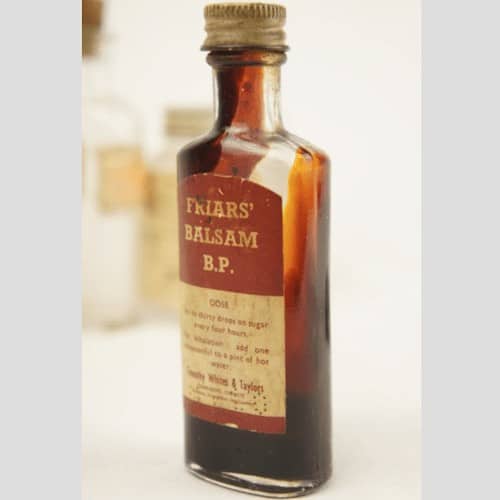 It really doesn't get more old-fashioned than Friar's Balsam.  This vanilla scented balm has been used throughout the ages as a natural antiseptic. For this recipe you'll need 10 drops of Friar's Balsam.
If you're seeking a solution to prevent or relieve irritation caused by dry skin then try this fabulous recipe to make your own gentle and protective hand lotion. It's especially helpful if you spend lots of time outdoors or live in a cooler climate.
This is one of Wendyls recipes from our archives, at the time Friars Balsam was readily available, however after receiving a couple of emails/phone calls from readers, I have found out that it is no longer available in New Zealand, you can still purchase it from Australia here.
Or you can try making your own tincture with this recipe. You'll need benzoin resin (styrax) that you can purchase online in NZ here.
Friar's Balsam Hand Lotion
3/4 cup Hot Water
1 tsp Cornflour
Mix the cornflour with the water and allow to cool. It should thicken.
10 drops Friar's Balsam
2 Tbs Olive Oil
2 Tbs Glycerine
Stir in these ingredients and add a drop or two of essential oil if you want a stronger smell, although the vanilla smell of the Friar's Balsam is nice. This lotion is quite runny but soaks into the skin well.
If your lotion is too runny try making it with more cornflour.