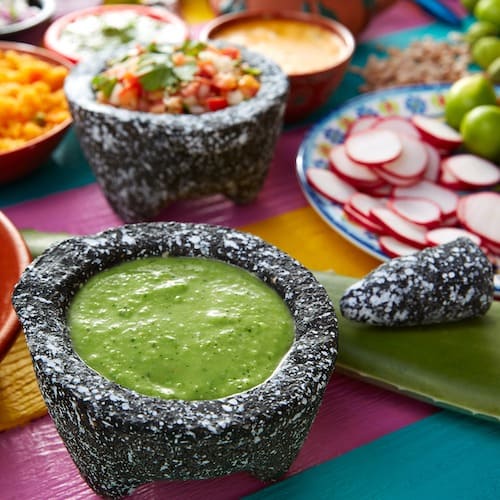 Aside from it's excellent name, this tangy, vibrant green sauce is a superb accompaniment to a variety of dishes. It's especially good to throw together if you're entertaining and looking for something to jazz up an existing recipe that's otherwise a little bit plain.
It's so easy – just blend all the ingredients together in the food processor and leave in the fridge until dinner is ready to be served.
Green Goddess Sauce
Ingredients:
1/2 cup dill sprigs, plus extra to serve
1/2 cup Italian parsley leaves
1/4 cup mint leaves, plus extras to serve
1/4 cup chopped chives
2 tsp drained baby capers
1 tsp Dijon mustard
1 avocado
2 tbsp lemon juice
1 tbsp apple cider vinegar
1/4 cup Greek yoghurt
Instructions:
Place all herbs, capers and mustard in a food processor. Process until finely chopped.
Scoop avocado out of shell and add to processor with the remaining ingredients and process until smooth.
Place in a serving bowl.
Cover and refrigerate.
Mum found this recipe in 'Home Beautiful' magazine.