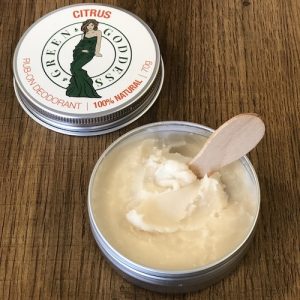 The thing about using natural solutions for our beauty products rather than chemical ones is that sometimes natural takes a little bit longer.
Do you still have a summer blend deodorant and are finding that it is a bit hard now that we are heading into winter? Here are some easy suggestions for you to make it softer now that cold mornings are upon us.
Tips For Heating Up A Cold Deodorant
* Hold your finger on it for a few moments until you feel it give a little. You only need a little under each arm so this method will do the trick for application.
* Take the tin in the shower with you with the lid on. It will soften nicely by the time you have finished.
* Keep it in your hot water cupboard, if you have one.
* Place it on or near your electric towel heater, if you have one.
* Let it sit briefly in the bath with you with the lid on.
*Put it on a windowsill in the sun with the lid off until it softens.
* Pop it in front of the heater or your fire for a minute.
* Place it in your bathroom sink with some hot water briefly.
* Scrape off a tiny bit off, hold it in place under your arm for a few seconds then start rubbing. It will soon melt and spread out nicely.