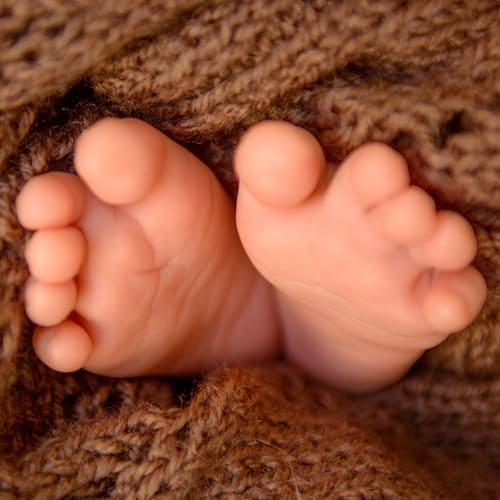 I haven't tried my hand at knitting yet, but Wendyl was a big fan and from what I understand still is today.  This is a lovely story (and pattern) that we found in the archives about knitting baby blankets.
Sewing a ribbon around the edge of the blanket is mentioned at the bottom, I always remember my little sister loved her 'blankie' and used to run her fingers over the ribbon as it made a noise and settled her down to sleep.
From Wendyl (some time ago) ….
As you know I'm busy knitting for my niece Mariko and her fiance Trevor's new baby in July. I've taken a break from singlets and am now doing a simple baby blanket after I discovered the most wonderful wool shop.
I was heading to lunch with some friends and after parking wandered through the Auckland Downtown Shopping Centre and tucked into a corner was the Masco Wool Shop which had a wonderful range of New Zealand wools and even better two lovely ladies sitting behind the counter, both knitting!
I really miss the old traditional haberdashery stores where I used to go to get wool, embroidery cotton and calico. Now there is Spotlight but I always liked to chat to the experienced women behind the counter about my latest project.
So, I had to buy some lovely Merino wool and when I asked the women what sized needles to use for a baby blanket they told me size 5 and to do garter stitch (knit every row) and cast on 160 stitches.
At lunch I gave one of my friends an awful fright because I had popped my new wool into the bag which contained her birthday present. She had spied it and spent half the lunch working out how to tell me she can't knit!
So now I have started the baby blanket, and I will be going downtown for my wool in the future, although I do see they are online too.
When it's finished I will sew some satin ribbon around the outside as our grand-daughter Lila's other grandmother made one for her and Lila loved rubbing the ribbon before she went to sleep.
Bernat Baby Marly Knit Block Stitch Baby Blanket Knitting Pattern.